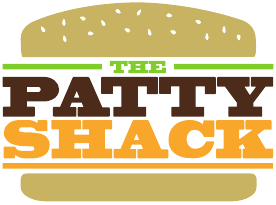 Good news for the New Year!  I've heard from Dave Hannah from the old Wing Shack in Whitby.
He's launching a new venture, in Oshawa this time, called The Patty Shack.  Dave has combined the Wing Shack Wings with a burger that, in his words, is equally as good.
I'm certainly looking forward to giving it a shot.  If you are too, the Patty Shack is due to open mid February, or early March. The new address is downtown Oshawa at 24 King Street East, across from Avanti. It's mainly a take-out joint, open late.
Dave says that "all that contact [him] will be invited to the sneak peak events prior to opening", so I'd advise you to get in touch with him.
His contact info can be found here.